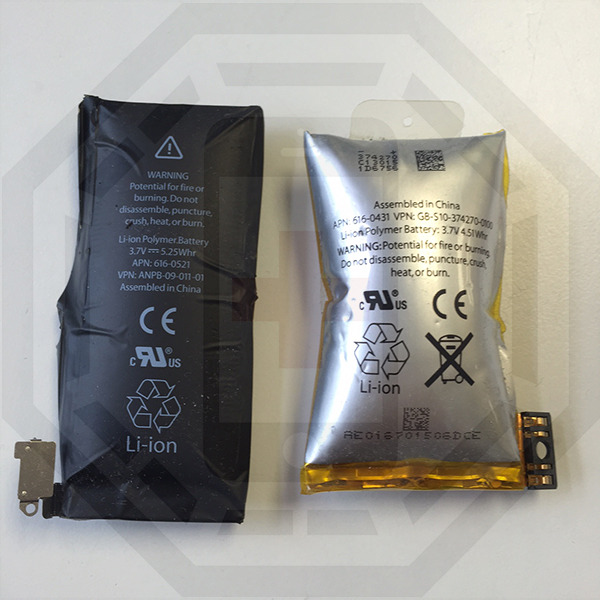 Every year, when the temperatures plummet, we see an influx of battery replacements.  The cold weather just seems to wreak havoc on the batteries, so extended use outside could cause your phone to drain quicker than normal, and shut off randomly, even though the battery still has power.  In older phones, this occurance is far more common as the batteries have less cycles left in their life span.  The cold weather just seems to exploit this.
Also with bad / older batteries they tend to swell. This can lead to a dangerous situation as they also tend to overheat and they can actually explode.
Below is a list of symptoms for a bad battery.
Poor battery life. Depending on the model device you have, you should at least be able to get 4.5 hours of moderate use.
Premature Shutdown. If your phone shuts off prematurely, a new battery would surely resolve the problem.
Swelling. If you've got an iphone 4 or 4s, and the back glass looks like it's protruding, or there's pressure on the front of the screen / discoloration, this can be a sign of swelling and you should replace the battery immediately.
If you experience any of the above, we'd suggest getting a new battery. With an appointment, a battery replacement only takes about 15 minutes. We've got 6 convenient locations to serve you in Manhattan and Brooklyn. If you've got any questions, don't hesitate to call. 347-469-0378.