 iPad Air 2 Screen Repair – Mail In Service
$279.99
This repair is for an iPad Air Screen Repair/ Faulty Touch. If your glass is broken, the screen is not responsive to touch, or the screen is touching on it's on, this is the repair for you. The Device Shop offers 24 hour turn-around time on all iPad screen replacements.  If the display underneath your glass is damaged, whether there are lines on your screen, or discoloration, you need the iPad Air LCD Replacement
How do I know which model iPad I have? On the back of your iPad, at the bottom you'll see the model number starting with the letter A, followed by 4 numbers.
iPad Air Model Numbers are: A1474, A1475, & A1476
Do you have multiple iPad Airs that are in need of repair? The Device Shop works with schools, and companies large and small for their device repair needs.  Click here to shoot us an email about custom pricing.
You may also like…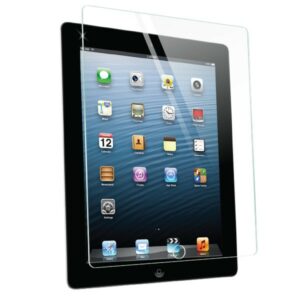 Tempered Glass for iPad 2, 3 & 4
$

40.00
Notice
: id was called
incorrectly
. Product properties should not be accessed directly. Backtrace: require('wp-blog-header.php'), require_once('wp-includes/template-loader.php'), include('/themes/computer-repair/woocommerce/single-product.php'), wc_get_template_part, load_template, require('/themes/computer-repair/woocommerce/content-single-product.php'), do_action('woocommerce_after_single_product_summary'), WP_Hook->do_action, WP_Hook->apply_filters, woocommerce_output_upsells, woocommerce_upsell_display, wc_get_template, include('/plugins/woocommerce/templates/single-product/up-sells.php'), wc_get_template_part, load_template, require('/themes/computer-repair/woocommerce/content-product.php'), do_action('woocommerce_after_shop_loop_item'), WP_Hook->do_action, WP_Hook->apply_filters, woocommerce_template_loop_add_to_cart, wc_get_template, include('/themes/computer-repair/woocommerce/loop/add-to-cart.php'), WC_Product_Simple->add_to_cart_url, apply_filters('woocommerce_product_add_to_cart_url'), WP_H in
/www/thedeviceshopcom_940/public/wp-includes/functions.php
on line
5663
Notice
: product_type was called
incorrectly
. Product properties should not be accessed directly. Backtrace: require('wp-blog-header.php'), require_once('wp-includes/template-loader.php'), include('/themes/computer-repair/woocommerce/single-product.php'), wc_get_template_part, load_template, require('/themes/computer-repair/woocommerce/content-single-product.php'), do_action('woocommerce_after_single_product_summary'), WP_Hook->do_action, WP_Hook->apply_filters, woocommerce_output_upsells, woocommerce_upsell_display, wc_get_template, include('/plugins/woocommerce/templates/single-product/up-sells.php'), wc_get_template_part, load_template, require('/themes/computer-repair/woocommerce/content-product.php'), do_action('woocommerce_after_shop_loop_item'), WP_Hook->do_action, WP_Hook->apply_filters, woocommerce_template_loop_add_to_cart, wc_get_template, include('/themes/computer-repair/woocommerce/loop/add-to-cart.php'), WC_Product_Simple->add_to_cart_url, apply_filters('woocommerce_product_add_to_cart_u in
/www/thedeviceshopcom_940/public/wp-includes/functions.php
on line
5663
Notice
: id was called
incorrectly
. Product properties should not be accessed directly. Backtrace: require('wp-blog-header.php'), require_once('wp-includes/template-loader.php'), include('/themes/computer-repair/woocommerce/single-product.php'), wc_get_template_part, load_template, require('/themes/computer-repair/woocommerce/content-single-product.php'), do_action('woocommerce_after_single_product_summary'), WP_Hook->do_action, WP_Hook->apply_filters, woocommerce_output_upsells, woocommerce_upsell_display, wc_get_template, include('/plugins/woocommerce/templates/single-product/up-sells.php'), wc_get_template_part, load_template, require('/themes/computer-repair/woocommerce/content-product.php'), do_action('woocommerce_after_shop_loop_item'), WP_Hook->do_action, WP_Hook->apply_filters, woocommerce_template_loop_add_to_cart, wc_get_template, include('/themes/computer-repair/woocommerce/loop/add-to-cart.php'), WC_Product_Simple->add_to_cart_url, apply_filters('woocommerce_product_add_to_cart_url'), WP_H in
/www/thedeviceshopcom_940/public/wp-includes/functions.php
on line
5663
Notice
: id was called
incorrectly
. Product properties should not be accessed directly. Backtrace: require('wp-blog-header.php'), require_once('wp-includes/template-loader.php'), include('/themes/computer-repair/woocommerce/single-product.php'), wc_get_template_part, load_template, require('/themes/computer-repair/woocommerce/content-single-product.php'), do_action('woocommerce_after_single_product_summary'), WP_Hook->do_action, WP_Hook->apply_filters, woocommerce_output_upsells, woocommerce_upsell_display, wc_get_template, include('/plugins/woocommerce/templates/single-product/up-sells.php'), wc_get_template_part, load_template, require('/themes/computer-repair/woocommerce/content-product.php'), do_action('woocommerce_after_shop_loop_item'), WP_Hook->do_action, WP_Hook->apply_filters, woocommerce_template_loop_add_to_cart, wc_get_template, include('/themes/computer-repair/woocommerce/loop/add-to-cart.php'), WC_Product_Simple->add_to_cart_text, apply_filters('woocommerce_product_add_to_cart_text'), WP in
/www/thedeviceshopcom_940/public/wp-includes/functions.php
on line
5663
Add to cart