$25 Gift Card
$25.00
We bet you know a friend or colleague that has a broken device. Give the gift that keeps on giving with a Gift Card from The Device Shop.
Simply change the quantity to achieve the amount desired. ($25 increments)
Please note this is electronic and your receipt will serve as the credit.
Categories: Accessories, Blackberry Repair, iPad 1 Repair, iPad 2 Repair, iPad 3 Repair, iPad 4 Repair, iPad Air 2, iPad Air 2, iPad Air 2 Repair, iPad Air Repair, iPad Mini / iPad Mini Retina Repair, iPad Mini 3 Repair, iPad Mini Retina Repair, iPad Repair, iPhone 4 Repair, iPhone 4S Repair, iPhone 5 Repair, iPhone 5C Repair, iPhone 5S Repair, iPhone 6 Plus Repair, iPhone 6 Repair, iPhone 6S Repair, iPhone Repair, iPod Repair, LG Repair, Nexus 4 Repair, Nexus 5 Repair, Nexus 6 Repair, Nexus Repair, Samsung Galaxy, Samsung Galaxy S3, Samsung Galaxy S4, Samsung Galaxy S5, Samsung Galaxy S6, Samsung Galaxy S6 Edge
Similar

Products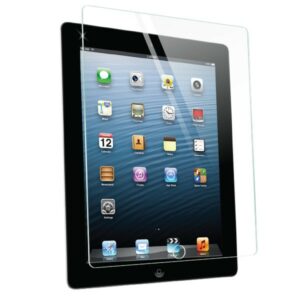 Tempered Glass for iPad 2, 3 & 4
$

40.00
Notice
: id was called
incorrectly
. Product properties should not be accessed directly. Backtrace: require('wp-blog-header.php'), require_once('wp-includes/template-loader.php'), include('/themes/computer-repair/woocommerce/single-product.php'), wc_get_template_part, load_template, require('/themes/computer-repair/woocommerce/content-single-product.php'), do_action('woocommerce_after_single_product_summary'), WP_Hook->do_action, WP_Hook->apply_filters, woocommerce_output_related_products, woocommerce_related_products, wc_get_template, include('/themes/computer-repair/woocommerce/single-product/related.php'), wc_get_template_part, load_template, require('/themes/computer-repair/woocommerce/content-product.php'), do_action('woocommerce_after_shop_loop_item'), WP_Hook->do_action, WP_Hook->apply_filters, woocommerce_template_loop_add_to_cart, wc_get_template, include('/themes/computer-repair/woocommerce/loop/add-to-cart.php'), WC_Product_Simple->add_to_cart_url, apply_filters('woocommerce_product_add_to_c in
/www/thedeviceshopcom_940/public/wp-includes/functions.php
on line
5663
Notice
: product_type was called
incorrectly
. Product properties should not be accessed directly. Backtrace: require('wp-blog-header.php'), require_once('wp-includes/template-loader.php'), include('/themes/computer-repair/woocommerce/single-product.php'), wc_get_template_part, load_template, require('/themes/computer-repair/woocommerce/content-single-product.php'), do_action('woocommerce_after_single_product_summary'), WP_Hook->do_action, WP_Hook->apply_filters, woocommerce_output_related_products, woocommerce_related_products, wc_get_template, include('/themes/computer-repair/woocommerce/single-product/related.php'), wc_get_template_part, load_template, require('/themes/computer-repair/woocommerce/content-product.php'), do_action('woocommerce_after_shop_loop_item'), WP_Hook->do_action, WP_Hook->apply_filters, woocommerce_template_loop_add_to_cart, wc_get_template, include('/themes/computer-repair/woocommerce/loop/add-to-cart.php'), WC_Product_Simple->add_to_cart_url, apply_filters('woocommerce_produc in
/www/thedeviceshopcom_940/public/wp-includes/functions.php
on line
5663
Notice
: id was called
incorrectly
. Product properties should not be accessed directly. Backtrace: require('wp-blog-header.php'), require_once('wp-includes/template-loader.php'), include('/themes/computer-repair/woocommerce/single-product.php'), wc_get_template_part, load_template, require('/themes/computer-repair/woocommerce/content-single-product.php'), do_action('woocommerce_after_single_product_summary'), WP_Hook->do_action, WP_Hook->apply_filters, woocommerce_output_related_products, woocommerce_related_products, wc_get_template, include('/themes/computer-repair/woocommerce/single-product/related.php'), wc_get_template_part, load_template, require('/themes/computer-repair/woocommerce/content-product.php'), do_action('woocommerce_after_shop_loop_item'), WP_Hook->do_action, WP_Hook->apply_filters, woocommerce_template_loop_add_to_cart, wc_get_template, include('/themes/computer-repair/woocommerce/loop/add-to-cart.php'), WC_Product_Simple->add_to_cart_url, apply_filters('woocommerce_product_add_to_c in
/www/thedeviceshopcom_940/public/wp-includes/functions.php
on line
5663
Notice
: id was called
incorrectly
. Product properties should not be accessed directly. Backtrace: require('wp-blog-header.php'), require_once('wp-includes/template-loader.php'), include('/themes/computer-repair/woocommerce/single-product.php'), wc_get_template_part, load_template, require('/themes/computer-repair/woocommerce/content-single-product.php'), do_action('woocommerce_after_single_product_summary'), WP_Hook->do_action, WP_Hook->apply_filters, woocommerce_output_related_products, woocommerce_related_products, wc_get_template, include('/themes/computer-repair/woocommerce/single-product/related.php'), wc_get_template_part, load_template, require('/themes/computer-repair/woocommerce/content-product.php'), do_action('woocommerce_after_shop_loop_item'), WP_Hook->do_action, WP_Hook->apply_filters, woocommerce_template_loop_add_to_cart, wc_get_template, include('/themes/computer-repair/woocommerce/loop/add-to-cart.php'), WC_Product_Simple->add_to_cart_text, apply_filters('woocommerce_product_add_to_ in
/www/thedeviceshopcom_940/public/wp-includes/functions.php
on line
5663
Add to cart